Bonjour ! Je suis la blouse Narcisse 🌷

Je suis fait main en France à partir de matériaux vintage, upcyclés et naturels.

Voici mon histoire ...
Les monogrammes et broderies mains ont un petit goût d'éternité qui nous fascine. Plus que des vêtements, Maison Flore fabrique des pièces poétiques avec un supplément d'âme. Conçus pour durer et être transmis à la génération suivante tout comme les trousseaux d'antan se transmettaient de mère en fille, ils sont le véritable témoin d'un savoir-faire à transmettre et préserver. Chaque pièce possède sa propre histoire, que nous avons hâte de partager avec vous. Nous espérons que vous la prolongerez et qu'elle deviendra votre propre histoire !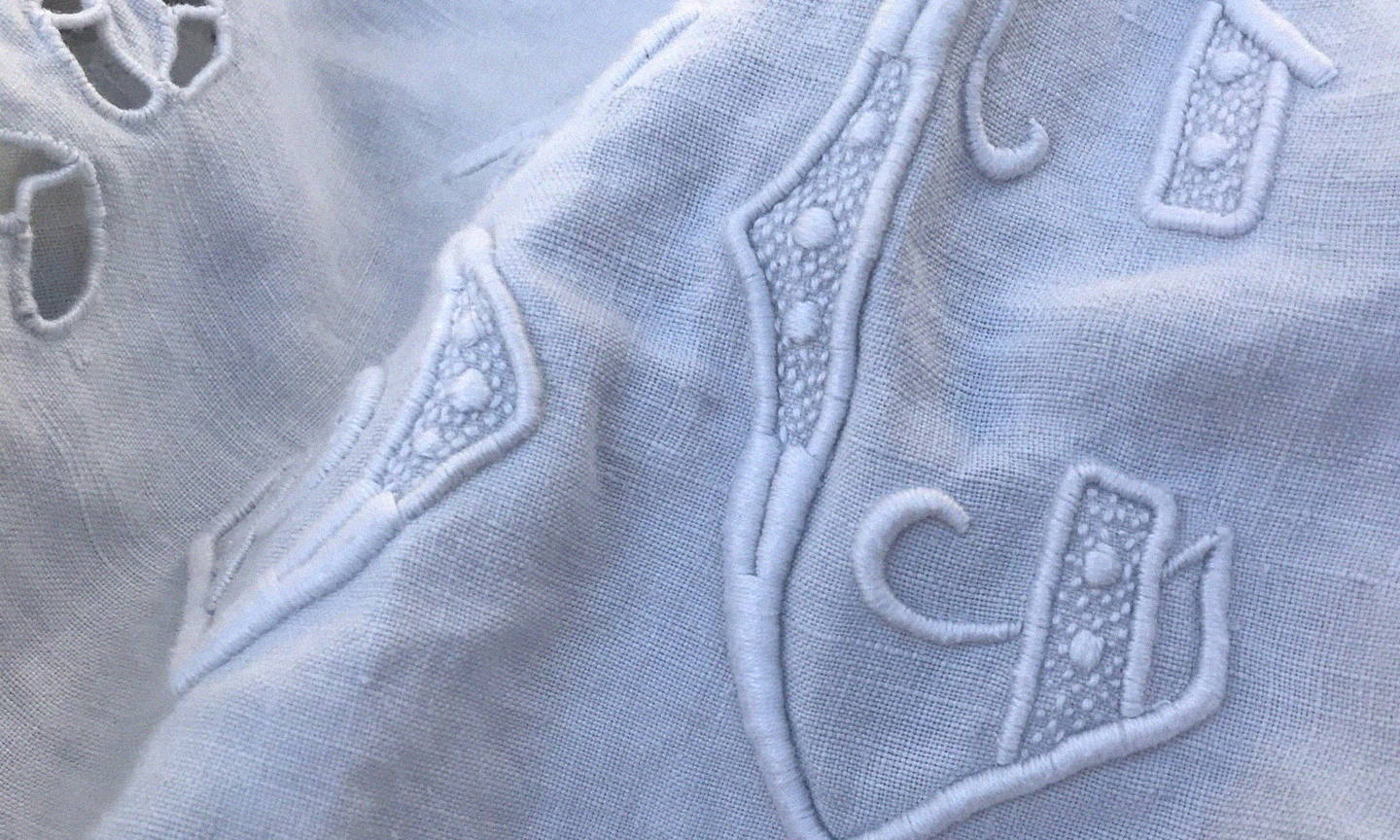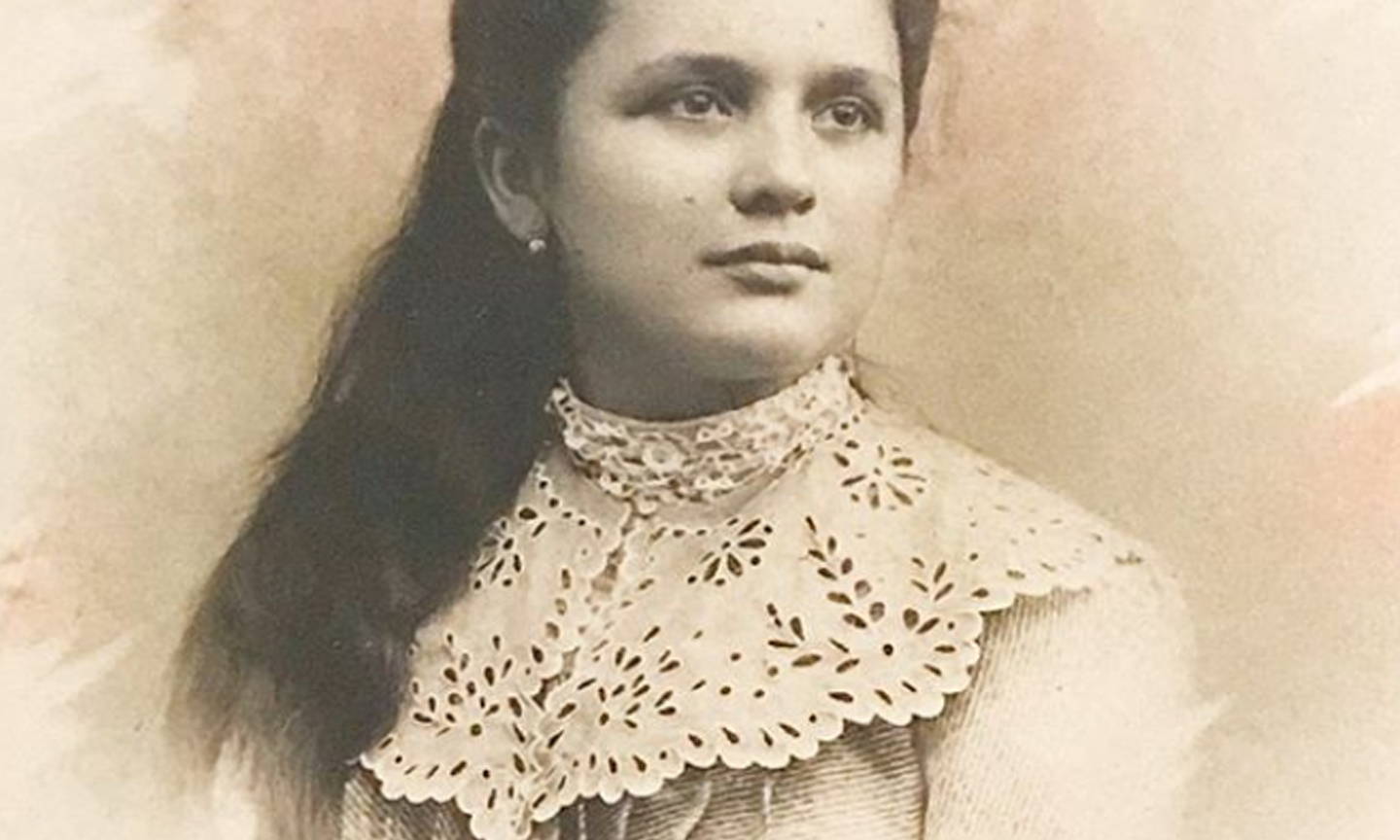 La blouse Narcisse a été inspirée par Marie, l'arrière grand-mère, et plus particulièrement par cette image. Elle était brodeuse de trousseaux et brodait elle-même de magnifiques cols comme celui qu'elle porte ici. Flore a souhaité donné une nouvelle vie à ces incroyables trésors en les réintégrant de nouvelles blouses poétiques et délicates.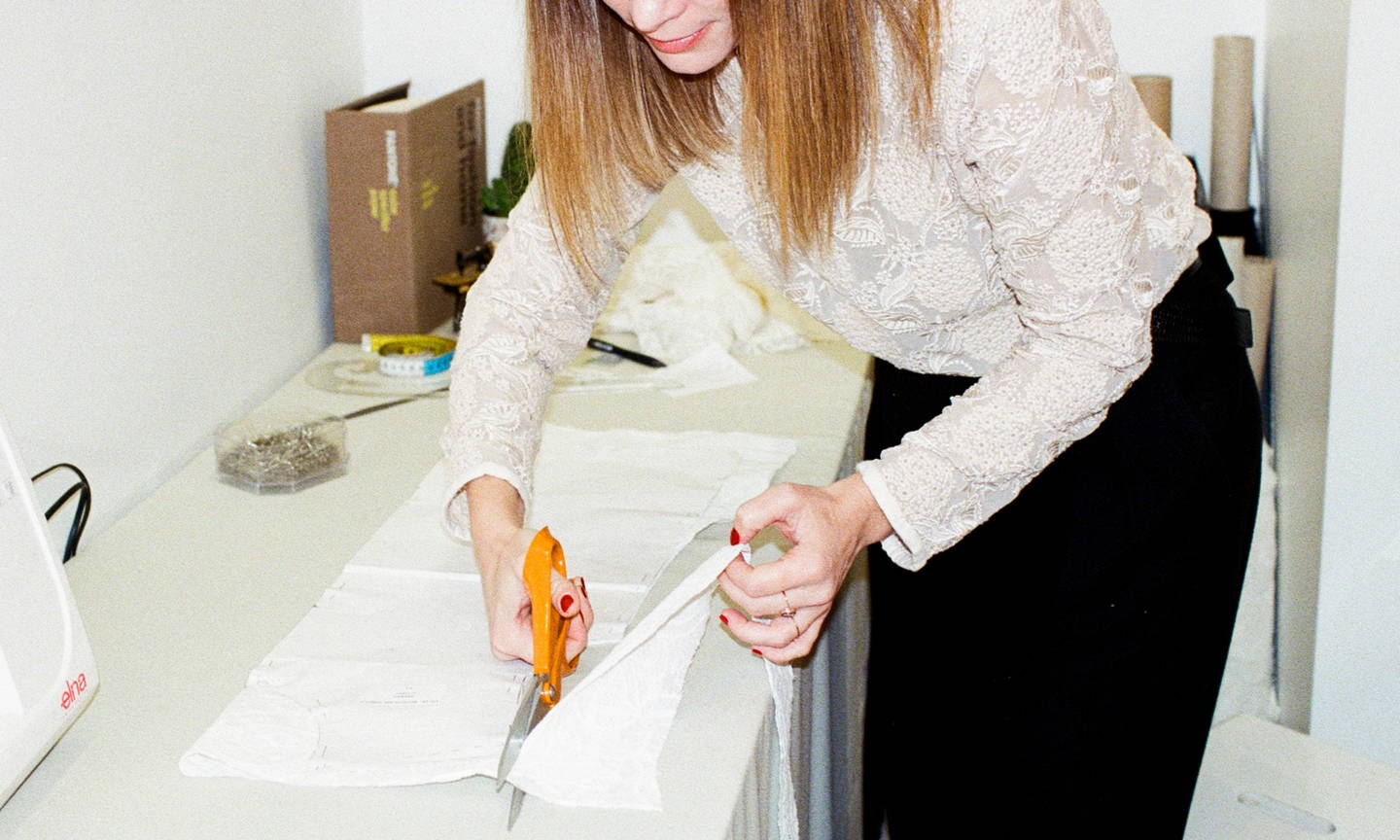 La blouse Narcisse est née à Paris, rue Charlot, dans l'atelier-boutique de Maison Flore. Flore y conçoit et y retravaille chaque pièce chinée. Son processus de création comprend la recherche des matières premières, la réalisation de patrons sur mannequin ou à plat, ainsi que la coupe des pièces. Pour cette blouse, Flore a créé un patron spécial qui peut facilement s'adapter à plusieurs tailles, permettant ainsi d'éviter tout gaspillage de tissu.
This wonderful collar with a cloudy shape is fully-embroidered by hand on thin cotton veil. It is coming from an antique seller based in Biarritz, France, and has been manufactured around the 1900's. This collar is unique and this Narcisse blouse is absolutely one-of-a-kind !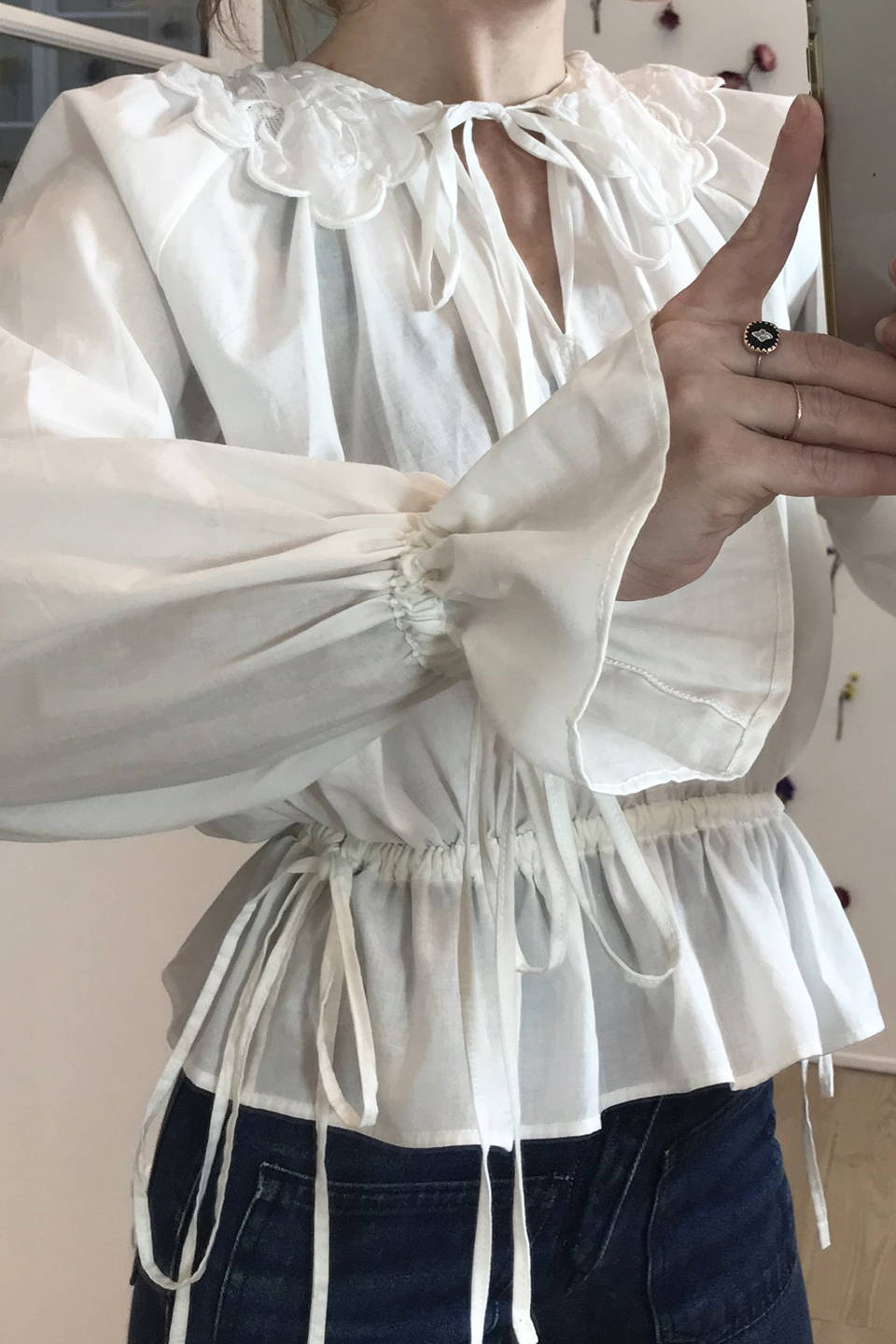 STOCK DORMANT DE COTON BIO CERTIFIE GOTS
Le tissu utilisé pour réaliser cette blouse Narcisse est un voile de coton bio certifié Gots. Nous avons choisi un tissu de belle qualité dans un stock existant chez notre fournisseur basé à Waldbröl, en Allemagne, et n'avons ainsi aucune nouvelle matière à produire pour réaliser cette blouse. La fibre vient de Turquie et est ensuite filée et tissée à Waldbröl. Cette entreprise ne produit que du coton biologique, de la soie biologique et des galons tissés sur des machines d'époque.
Inspirée par les ouvrages de ses grand-mères, Flore réutilise galons brodés, dentelles, cols et textiles anciens monogrammés, tous réalisés dans des matériaux durables et raffinés des années 1900 à 1960. Ils sont 100% naturels, fabriqués à partir de coton, lin ou métis, un mélange de coton et de lin. Ces matériaux précieux, à la fois délicats et solides, sont upcyclés, de nouveau brodés ou mélangés à des tissus de qualité. Les chutes de tissus sont conservées pour créer des pochons réutilisables comme sacs à vrac, mais aussi de nouveaux matériaux qui feront l'objet de futurs projets.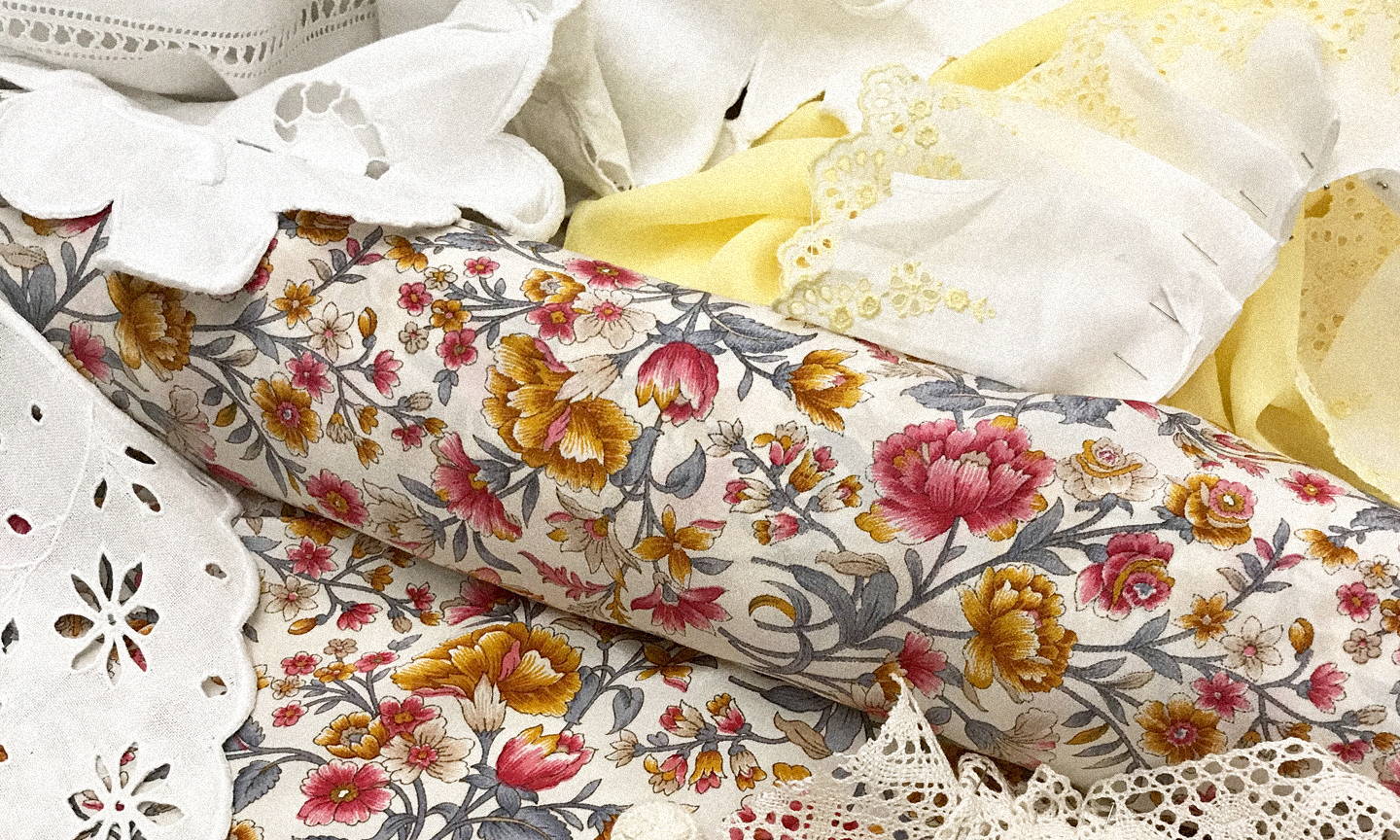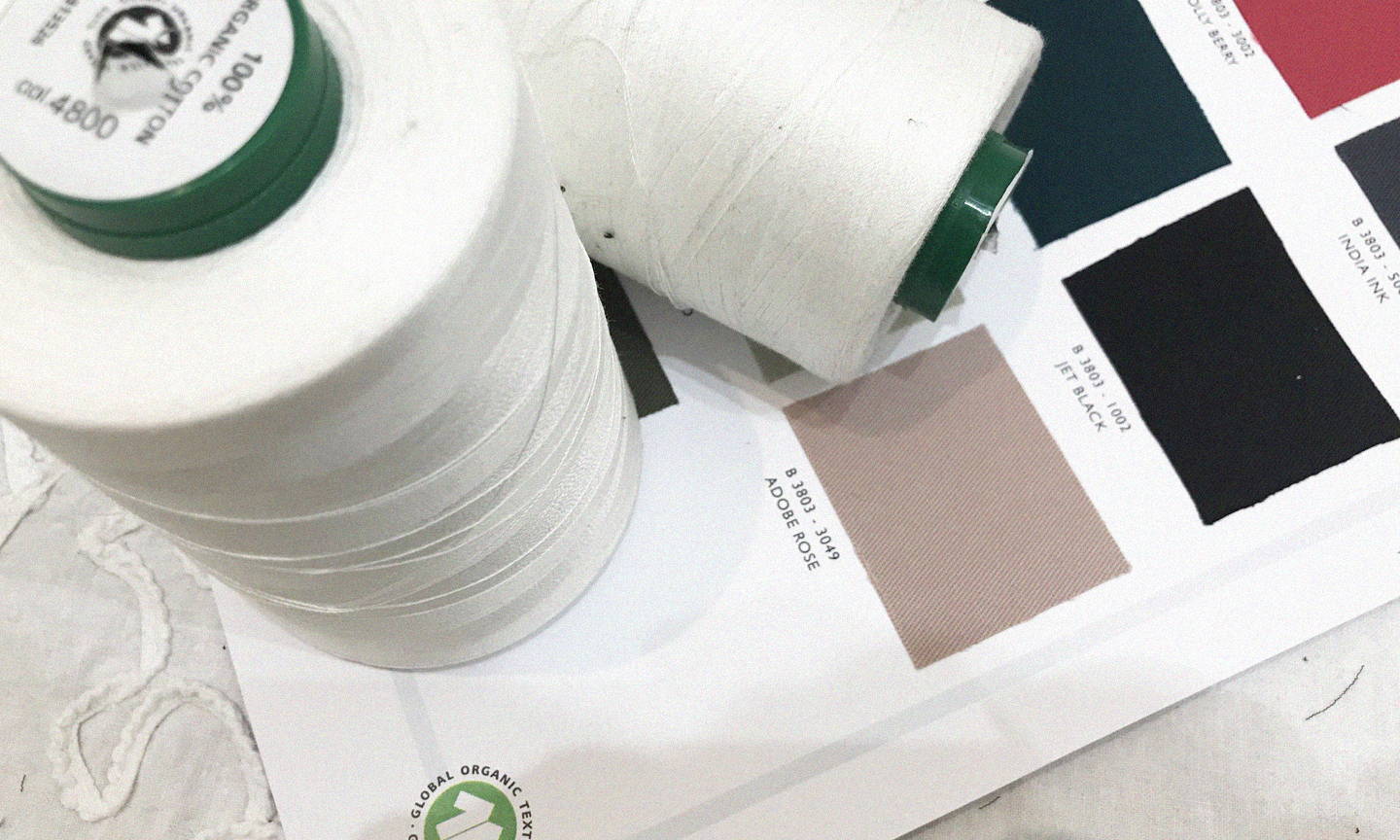 FIL DE COUTURE EN COTON BIO CERTIFIÉ GOTS
Pour réaliser cette pièce, nous utilisons du fil à coudre en coton biologique certifié 100% Gots. La fibre vient d'Égypte et est ensuite filée et teinte à Soest, aux Pays-Bas. Cette entreprise de fil a été fondée en 1970 et reste une propriété familiale. Elle fabrique tous ses fils en Europe et se soucie de la sécurité de ses employés et de l'environnement.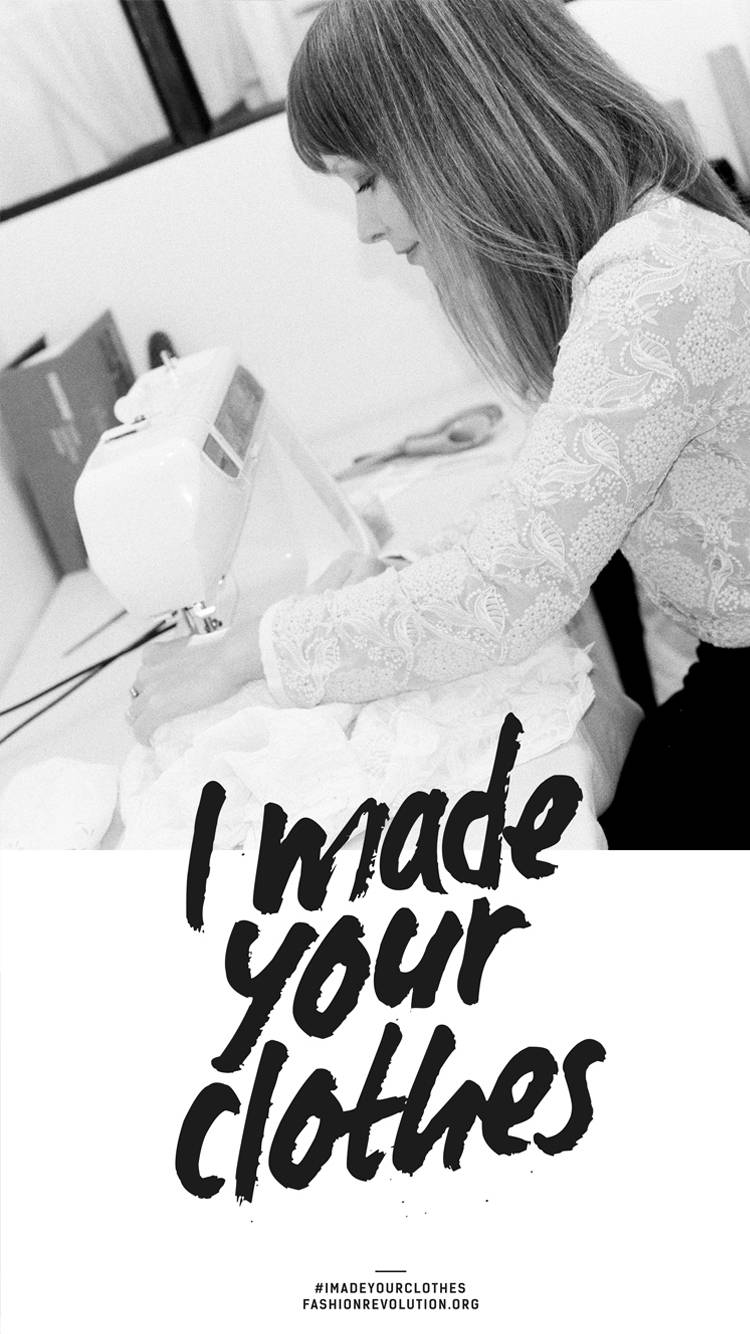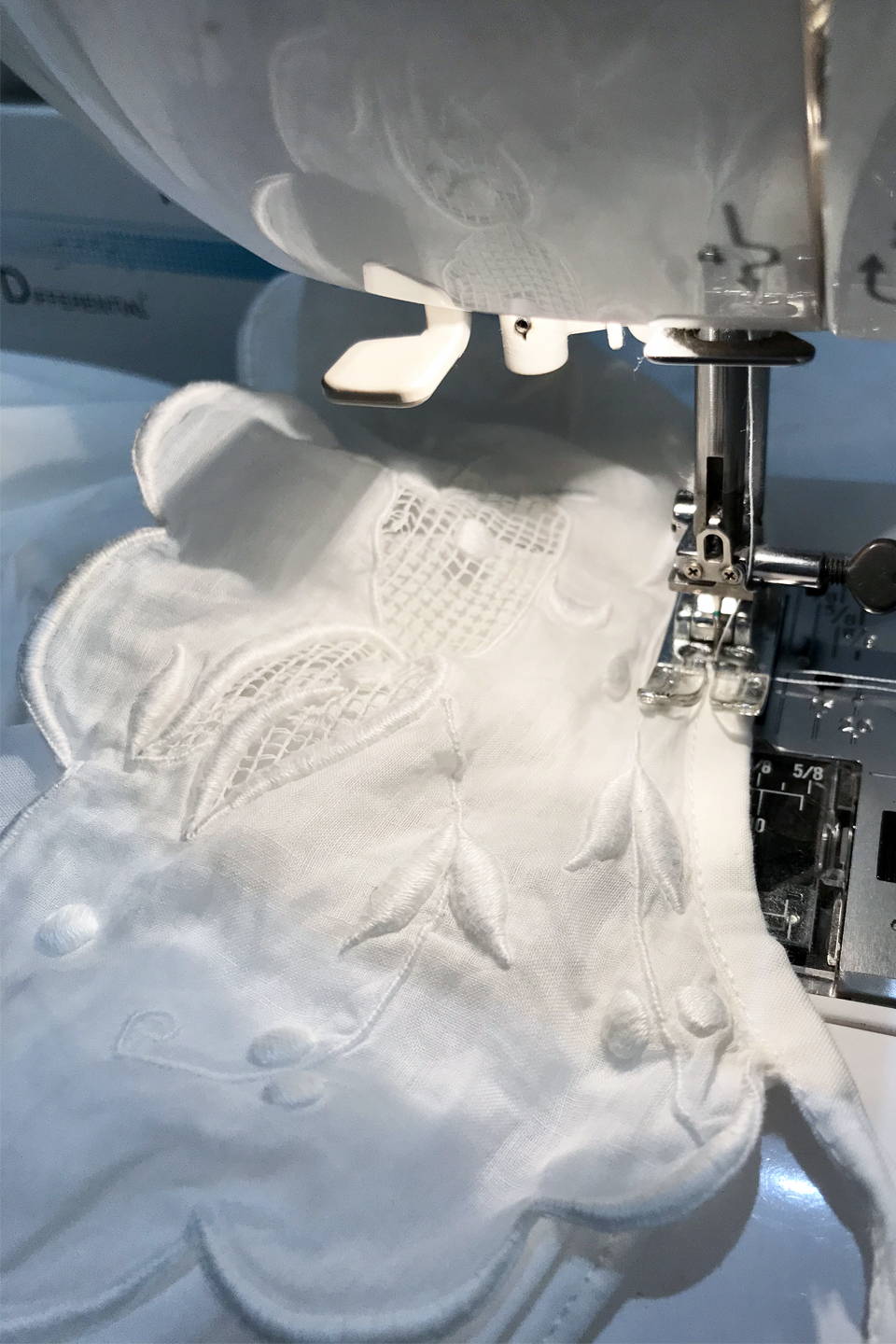 Cette blouse Narcisse a été fabriquée à Paris, rue Charlot, par Flore elle-même, qui tient à ce que chaque étape soit réalisée en France. Yes, it's french couture baby !
Notre couture est 100% Made in France ! Chaque pièce s'appuie sur un savoir-faire local et éthique. Flore réalise elle-même chaque pièce pour vous à Paris rue Charlot, et ce en dehors des rythmes actuels de la mode. Pour certaines demandes ponctuelles plus importantes, elle choisit des couturières indépendantes et petits ateliers français et à qui elle demande de signer personnellement leur travail. Seules quelques pièces seront disponibles dans notre boutique parisienne et chez des revendeurs sélectionnés pour permettre à nos clientes de découvrir nos tissus et procédés.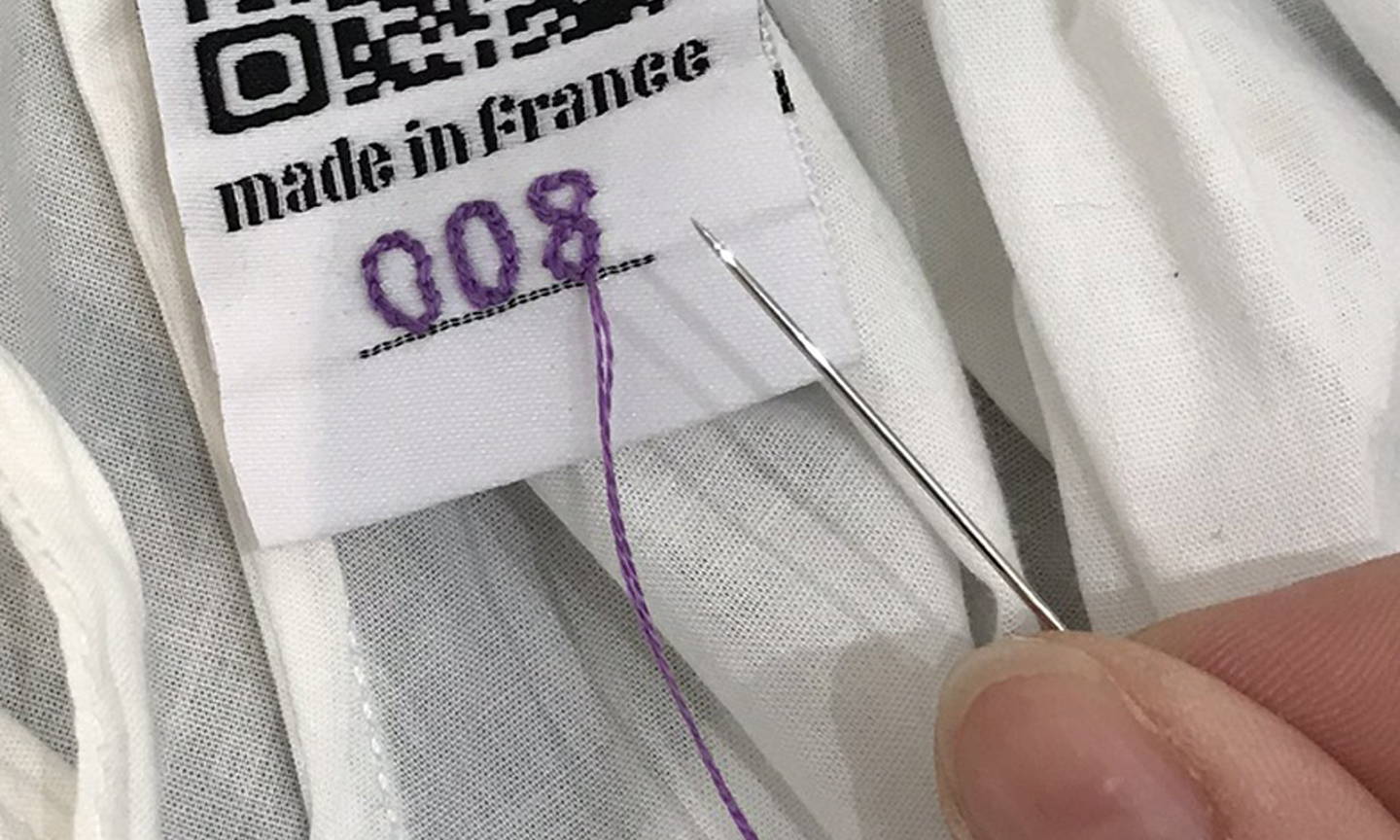 La blouse Narcisse fait partie de notre ligne Trésor, étant fabriquée en édition très limitée. Chaque pièce est ainsi numérotée grâce à une broderie main réalisée par Flore.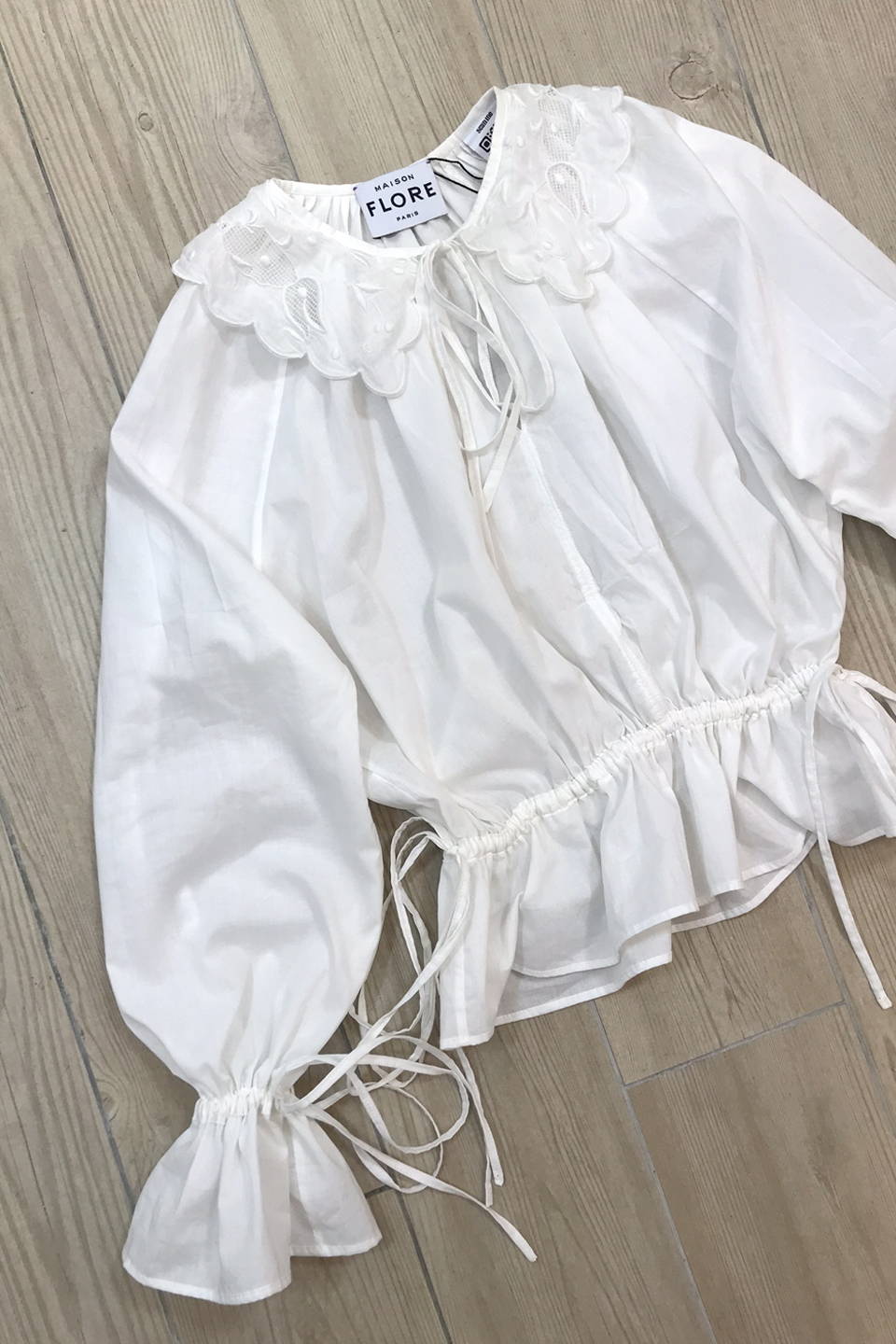 La blouse Narcisse est fabriquée avec passion et conçue pour durer. Comme l'étaient les trousseaux d'antan, elle est destinée à être chérie et un jour transmise à la génération suivante. Nous espérons que vous prolongerez son histoire unique et qu'elle deviendra la votre !